Meet Dr. Erica Periard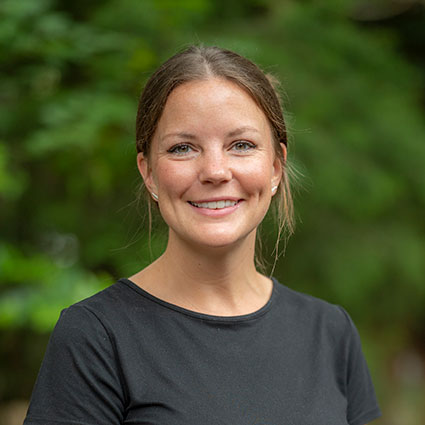 Fascinated by the Science
Dr. Erica didn't have personal experience with chiropractic care growing up. In fact, she thought the same thing that many people think—that chiropractic was just something that helped with back pain. But later her brother attended chiropractic college, and as they sat together one day, he started explaining the philosophy and science of chiropractic to Dr. Erica. She was intrigued by the connection between spinal alignment and nervous system function, and she enrolled in chiropractic college the next day.
She attended Palmer College of Chiropractic, where she met Dr. Felix. She received her Doctor of Chiropractic degree in 2020 and, now married, she and Dr. Felix opened Atlas Spine & Wellness Care in 2022.
EXPLORE OUR SERVICES »

Focused on a Gentle Approach
Because there is no popping, cracking or twisting of the spine, the adjustments Dr. Erica provides are appropriate for patients of every age and physical condition. She strives to educate patients that, when we restore alignment to the spine, the nervous system can function at its highest potential—which means your body's innate healing intelligence can take over to create true health and wellness.
Dr. Erica specializes in atlas orthogonal adjustments, which are safe and extremely gentle.
Creating a Healing Environment
Currently, Dr. Erica sees existing patients, but her focus for now is on managing our office and ensuring that our space is relaxed, calming and conducive to healing. Patients describe Dr. Erica as a ray of sunshine, and she's passionate about taking care of the little details that help our patients achieve their goals. We want your experience here to exceed your expectations!
In Her Spare Time
When she's not at work, Dr. Erica is often training for a 5k or half marathon. She loves animals and dog sits for the joy of it. She also enjoys traveling and exploring new restaurants with her husband, Dr. Felix.

Dr. Erica Periard | (843) 352-7941