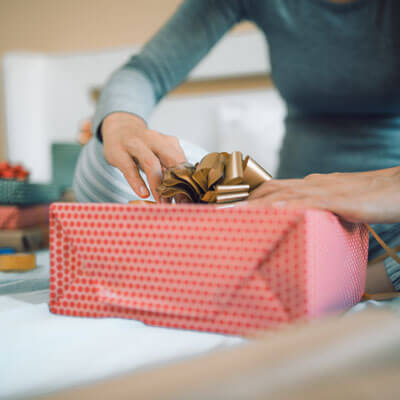 Every child deserves to wake up Christmas morning with a wide-eyed wonder when glimpsing glorious gifts under the tree. Unfortunately, there are many economically disadvantaged children who experience sadness and disappointment due to not receiving many, if any, gifts. At Atlas Spine & Wellness Care, we want to do our part to help change that.
That's why our practice is a Toys for Tots collection center. The charity's primary goal is to bring the joy of Christmas through a new toy, and to send a message of hope to America's less fortunate children.
How You Can Help
We will have a Toys for Tots bin in the practice where you can place your donation of a new, unwrapped toy during office hours from Tuesday, November 15th to Wednesday, December 14th.
Why Toys for Tots?
Dr. Erica and Dr. Felix share their reasons for choosing this top-rated charity:
While growing up, Christmas was the holiday we were most looking forward to. We loved the festive mood, the family gatherings, and, of course, the toys. We both can remember just so vividly how ecstatic we were on Christmas.
We'd always run to the living room, look at the pile of gifts in wonderment, and seek to see if Santa had indeed eaten his cookies and drank his milk. We know how spoiled we were, and we know it's not the same for every child. We know that we, along with our amazing patients, can make a difference in multiple families this holiday season.
Frequently Asked Questions
What kind of toys can be donated?
Any types as long as they are new!
What age group toys do you need?
We need ones for kids ages 4-12.
No.
Thank you in advance for making a donation! Your generosity will help kids in need have a brighter, more joyous Christmas!